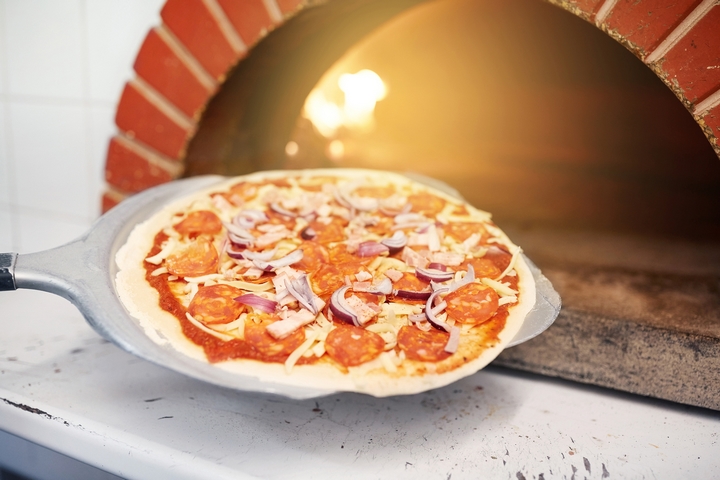 If you've always wanted to gather friends and family to enjoy a meal in the garden, you can get prepared by purchasing an outdoor pizza oven. Outdoor pizza ovens offer you the convenience of being able to prepare your food out in the open while still socializing with your guests.
1. Cooking on a wood fire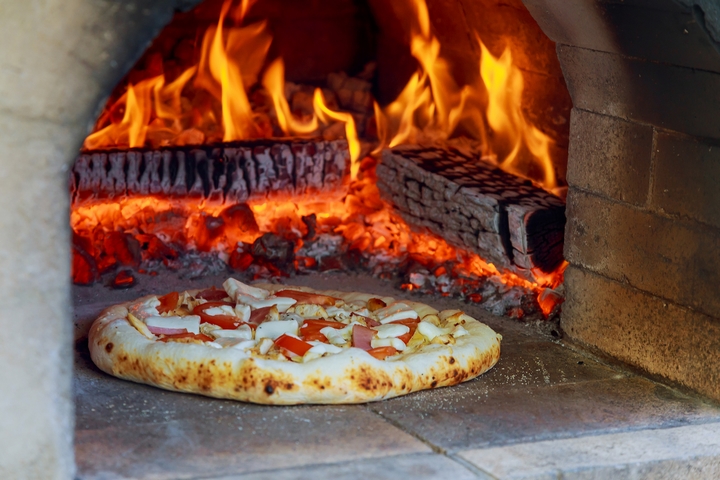 The ovens are typically powered by a wood fire, giving a unique flavour to your pizza. On top of the cooking experience, there's nothing quite like entertaining your friends around a fire with a faint smell of smoke.
The ovens are designed to maintain the heat of the fire for the best cooking results, and they also often have features to make sure the smoke goes through a built-in chimney. This will save you having to deal with a lot of smoke in the air as you wait on your food.
2. Timing your pizza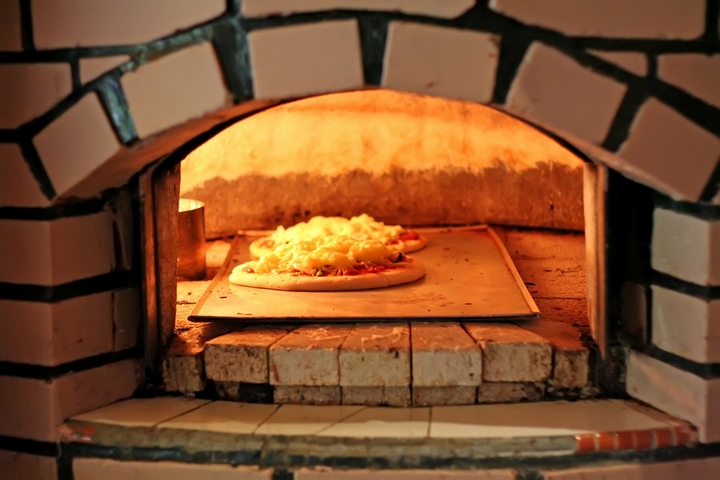 The latest ovens often come with built-in thermometers and timing devices to make the cooking process that bit easier for you. Even if it's your first time cooking in the open air, you can rest assured that everyone will be satisfied with the results.
Another advantage with these features is that you can try your hand at baking or grilling other types of food as well, like burgers and sausages. You may even find after buying a pizza oven that your BBQ is no longer required.
3. Sizes for everyone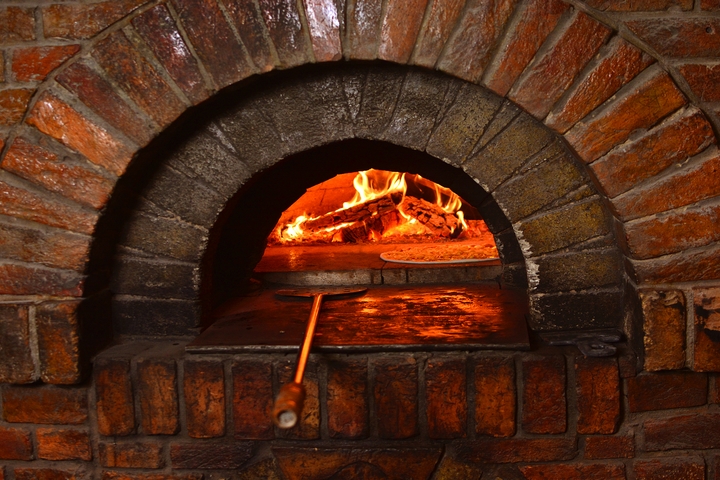 Outdoor pizza ovens come in all shapes and sizes, from compact designs capable of cooking two pizzas to large ovens to cater for a party or family gathering. You can also add preparation workspace to your oven to save you having to carry food and cooking implements from inside the house.
Smaller ovens can be mounted on wheels, allowing you to move them around your garden or patio as you wish, or put them in storage if the weather turns bad. Larger models can be part of an outdoor kitchen that can include storage cupboards and extra workspace.
4. Prices for all budgets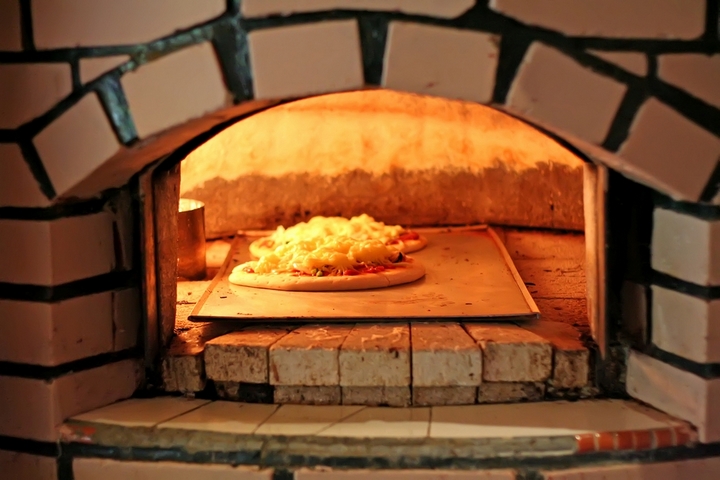 The variety of sizes on offer means you can find an outdoor pizza oven for your backyard even if your working with a small budget. There's no reason to worry about saving up for years for a model that's out of your price range when an oven with a simpler design can do the job for you. Or maybe you're just not sure how often you'll cook outside and want to buy an oven that won't break the bank.
5. Ovens ready to use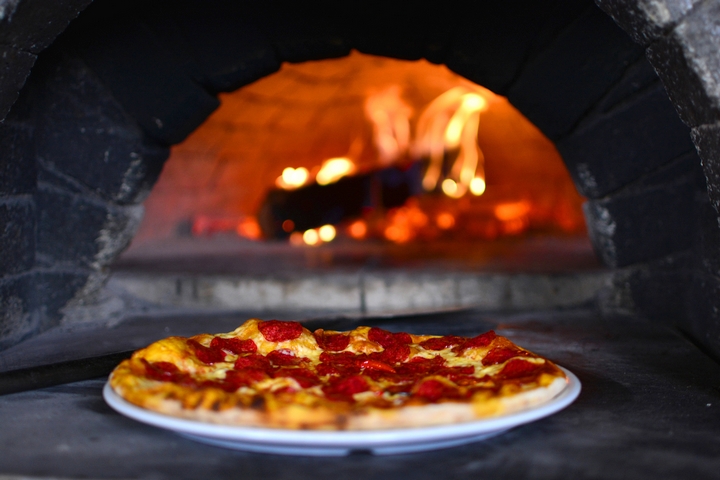 Pizza ovens are usually sold fully assembled so you won't have to worry about following detailed instructions before you can enjoy your first meal. Some of the larger models may have additional shelves you can put in when needed or attachments for holding cooking utensils and other things you might require.
Ovens built out of stainless steel are durable against the weather and will enable you to continue to produce great cooking for many years to come. You can also pick out a model with a glass door so you can watch your meal cook and enjoy the flames of the wood fire.
6. Outdoor kitchens and accessories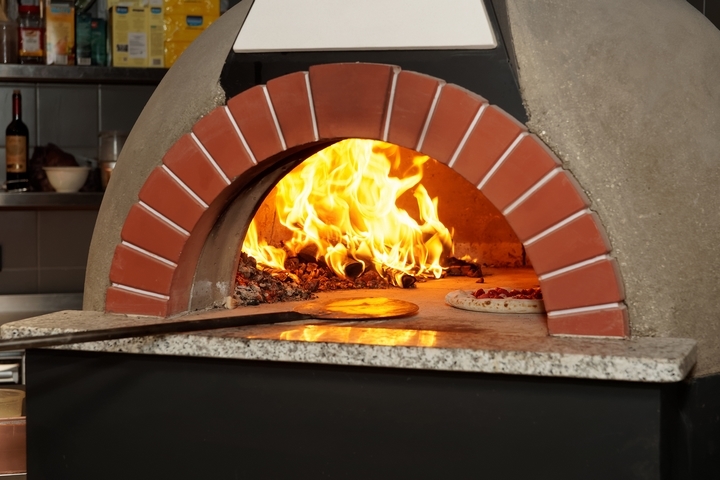 A pizza oven is the perfect way to finish off your outdoor kitchen. If you've already got a table with chairs on your patio and a barbecue island for preparing salads and other tasty treats, you can pick out the ideal oven to suit your outdoor kitchen's look.
Ovens come in many different colours, like copper, red or black. Whatever your garden looks like, there will be a design out there for you to compliment your outdoor kitchen and furniture.