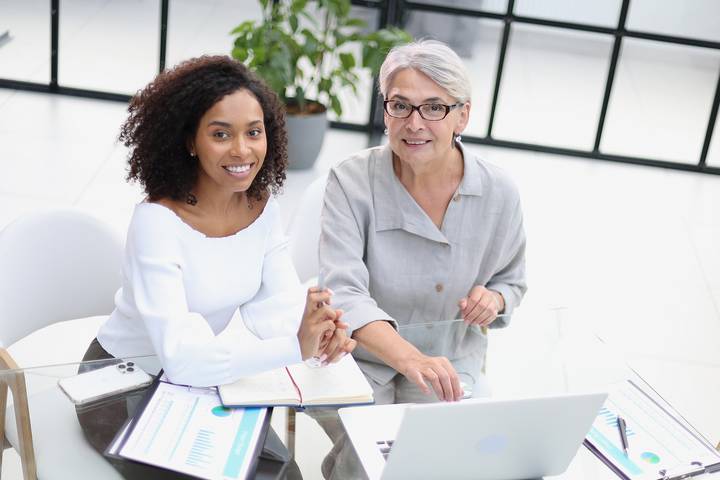 If you are a woman interested in a business career, you probably know that you will have to face more challenges than a man who wants to follow the same path. And yet, whenever a hardworking woman makes it to the top, both men and women should have a reason to celebrate.
Good leadership takes a lot of hard work. You can become a poised leader through experience, knowledge, and training. Executive coaching programs will help you sharpen your managerial skills, allowing you to lead a team with ease.
Whether your goal is to become CEO of a big company or simply to leave your mark on the business world, these ten famous female CEOs should inspire you to never give up on your dreams.
1. Susan Wojcicki – CEO of YouTube
Susan Wojcicki is a Polish-American woman who has worked in the tech industry for over 20 years. She was involved in the foundation of Google, as Larry Page and Sergey Brin worked in Susan's parents' garage to develop their business idea.
She became Google's first marketing manager in 1999. She has been the CEO of YouTube since 2014 after she convinced Google to buy the popular video platform.
View this post on Instagram
2. Karen Lynch – CEO of CVS Health
Karen Lynch, recently named the most powerful woman in business, became CEO of CVS Health in 2021. Under her leadership, CVS Health, an important healthcare company, was at the forefront of the fight against the COVID-19 pandemic.
Karen's career path involved working in insurance, pursuing her MBA, and assuming leadership roles in different companies before getting involved with CVS Health.
3. Lynsi Snyder – CEO of In-N-Out Burger
Lynsi Snyder is one of the youngest billionaires in America. The heiress of the In-N-Out Burger fast food chain became the owner and CEO of the company when she was 35 years old.
Lynsi is committed to delivering quality service and ensuring her company's culture is supportive and positive. In-N-Out Burger employees are paid decent wages and enjoy many perks.
View this post on Instagram
4. Mary Barra – CEO of General Motors
Mary Barra is the first female CEO of one of America's three largest motor vehicle manufacturers. She began working for General Motors when she was 18 years old, and she rose to the top and became the company's CEO in 2014.
She has been focusing on improving customer experience and championing inclusivity, diversity and equality. Under her leadership, General Motors worked to eliminate its gender pay gap.
View this post on Instagram
5. Carol Tomé – CEO of UPS
Carol Tomé has been named one of the most powerful women in business. Before retiring, she worked for The Home Depot for 24 years, first as vice president and then as executive vice president and CFO.
She then came out of retirement and became CEO of United Parcel Service in 2020, after having been a member of their board of directors since 2003.
View this post on Instagram
6. Rosalind Brewer – CEO of Walgreens Boots Alliance
Rosalind Brewer became CEO of Walgreens Boots Alliance in 2021. She is proudly one of only two African American women CEOs of Fortune 500 companies and the first one to serve as CEO of Walgreens Boots Alliance. This holding company owns retail pharmacy chains.
She has also served as Sam's Club's CEO and held different leadership positions at Walmart, Kimberley-Clark, and Starbucks.
View this post on Instagram
7. Michelle Gass – CEO of Kohl's
Michelle Gass, one of the most powerful women in business, has been the CEO of Kohl's Corporation since 2018. The department retail store chain Kohl's, unlike other big department stores, has managed to not only stay open during the COVID-19 pandemic but to flourish under its CEO's leadership.
Michelle has previously worked for Starbucks and Procter & Gamble before joining Kohl's as chief customer officer in 2013.
8. Corie Barry – CEO of Best Buy
Corie Barry worked as a public accountant before joining Best Buy, in 1999, first as a financial analyst. Her hard work and dedication elevated her to the role of CFO in 2016 and the role of CEO in 2019.
Since then, she has been working on developing the growth strategy of her company. To her, Best Buy feels like family, and she is committed to helping her family strive and succeed.
View this post on Instagram
9. Michele Buck – CEO of The Hershey Company
Michele Buck has been assuming leadership positions in the food industry for most of her career. She worked for 17 years for Kraft/Nabisco before joining Hershey in 2005. She climbed to the top of the company and became CEO in 2017.
She has been overseeing several acquisitions and working on accelerating The Hershey Company's growth.
View this post on Instagram
10. Cindy Mi – CEO of VIPKid
Born in China, Cindy Mi co-founded a successful ABC English tutoring company at 17 after teaching herself to speak English as a child. As she was teaching English in Beijing, she realized there was a high demand for tutors who could help students learn this language.
She then launched VIPKid in 2013 to try to meet this demand. Her company has been growing quickly since then, and the founder and CEO are not about to run out of ideas to support this growth.