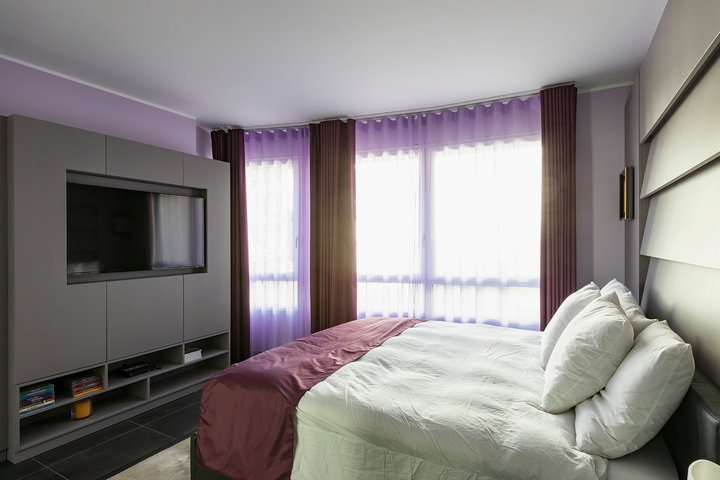 Every home needs a few standard comfort items—a good couch, a comfortable space to eat and an inviting place to watch TV. If you have a TV in your bedroom, chances are, you want to maximize your use of space, while having it blend into your bedroom decor.
When it comes to storage, you'll also want a TV solution that will neatly tuck away receivers, cable boxes, amplifiers and cords. While these components are necessary, they often become a tangled, unsightly mess. Whether your space is small or large, a flat screen TV stand is a stylish and functional way to keep those cords out of site.
Check out these eight stylish bedroom TV ideas that you can implement in your house:
Idea #1: Put the TV in a Corner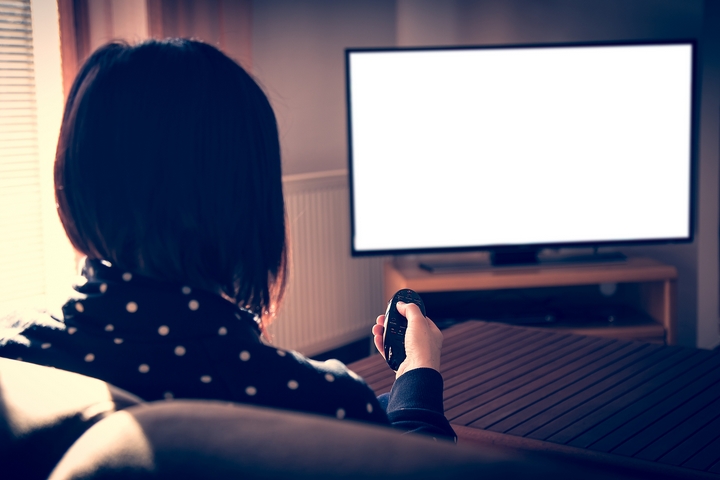 One of the best ways to make the most of a smaller space is to tuck your TV and accessories into a corner of the room. Corner TV stands and entertainment units allow you to make the most of what might otherwise be unusable space. To measure for a corner stand, first make sure you have an inch or two on either side of the TV to prevent it from rubbing against the wall.
Idea #2: Floating Shelves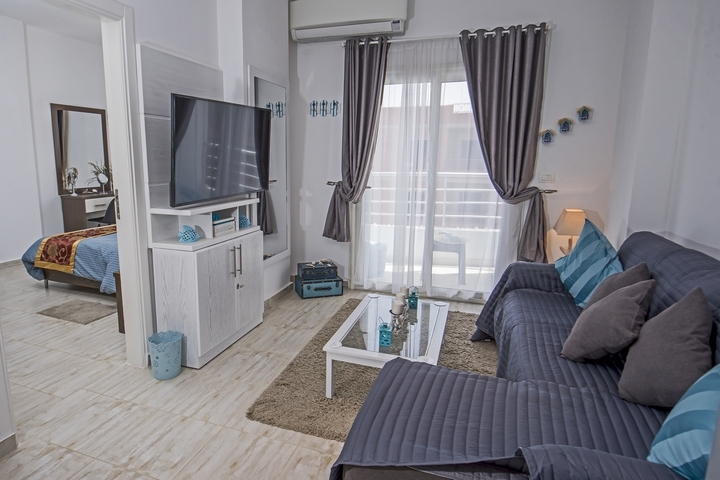 If you are trying to maximize your bedroom floor space, floating shelves can be a great bedroom TV stand idea. If you choose simple, store-bought shelves you will likely need to sacrifice the pleasure of putting cords and cable boxes out of site entirely. If you look for floating shelves designed to either support or work alongside a TV, however, you'll find plenty of sleek, creative options with drawers and hidden panels.
Idea #3: Display Cases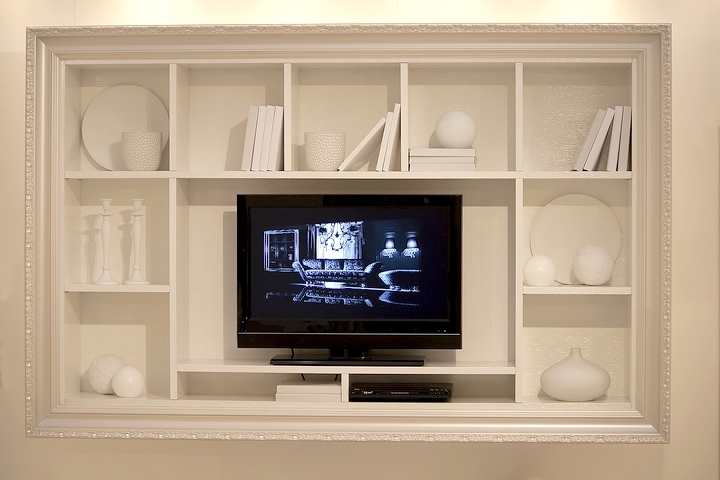 If you're looking for something more traditional, consider a display case with a combination of open shelves and glass-enclosed doors to support your TV. A traditional display case can be found in almost any finish. It allows you to tuck away your receiver and cable boxes, along with other components that need to stay handy.
You can also use the shelves to showcase your favourite books, movies, picture frames, wholesale home decor, or other items you'd like to have on display.
Idea #4: Blended Walls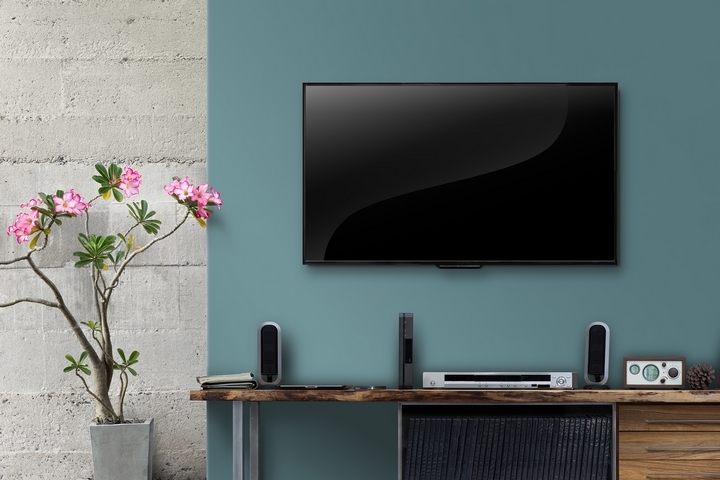 If you'd rather your TV blend into its surroundings, rather than stand out against the wall, consider going with a wall-size structure that provides uniform texture and background for a TV, drawers, shelves, speakers and more.
A blended wall unit is usually tall and wide; you may need to dedicate an entire wall of your bedroom if you decide to go with this style. Wall units can be designed with rustic wood to stand out against painted walls or have a specific texture to make the entire unit a statement piece.
Idea #5: Hidden Entertainment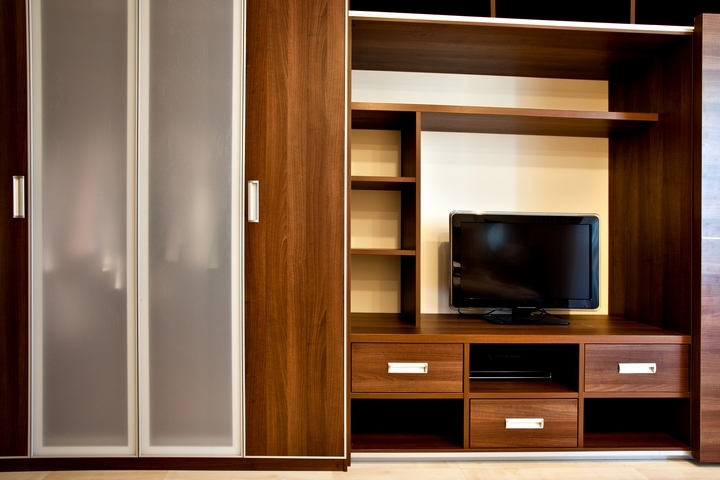 When it comes to hiding your TV altogether, you likely have your reasons. Perhaps your bedroom is small and you'd prefer to look at a mirror-covered cabinet than having your TV on display at all times. Whatever your reasons, there are plenty of cabinet stands, in almost any style, that can hide your TV and all its accessories.
Idea #6: Picture Frame Cabinet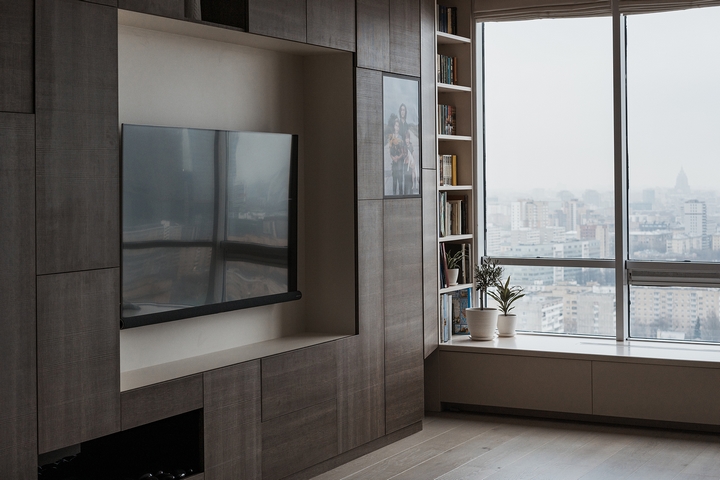 An innovative twist on the TV cabinet is a sleek, modern picture frame version of a cabinet. This style uses a thick frame to surround the TV itself, as though it is in a picture frame. The entire front panel—which holds an ultra-thin TV—swings open to reveal storage and shelves inside.
This model is especially useful for smaller, light-weight TVs in smaller spaces that demand efficiency. Before you purchase this style of cabinet, be sure to measure your TV, cable box and other accessories.
Idea #7: Sleek and Wide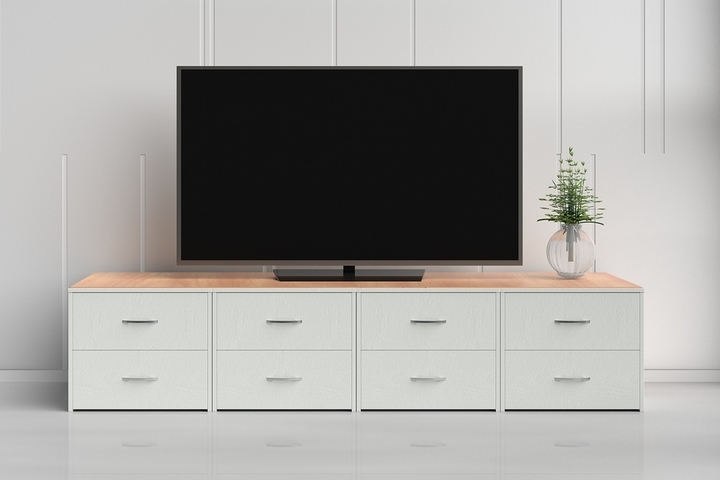 If, rather than trying to hide your TV and its components, you'd rather make a bold statement, there are many sleek, modern styles designed to house your TV. Some feature wide bases, tempered glass accent shelves and closed cabinets for media and storage. If you like modern styles, you'll find plenty of options with high gloss and laminate finishes—a clean-looking statement for your bedroom.
Idea #8: Expansive Entertainment Area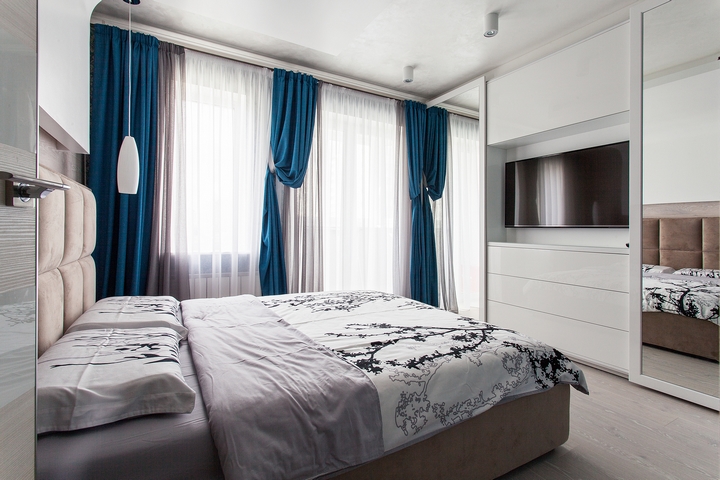 Finally, if you have the room, you may consider an expansive, multi-part entertainment area for your TV stand. In these systems, your TV is a single component, surrounded by backlit shelving units, drawers to tuck away your TV components and accessories and shelves for anything else. While these units look impressive and well-balanced, they require a good amount of space.
As you consider the square footage you have available in your bedroom and the look you'd like to achieve with your TV stand, it is worth looking widely for options that feel right. Whether you choose a stand-up corner unit, floating shelves or a picture frame cabinet, be sure to check weight restrictions—in other words, make sure your new stand can safely support your new TV.