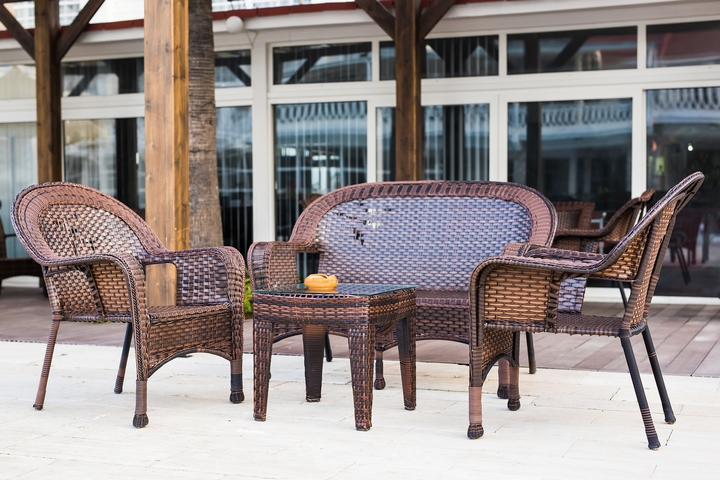 Now that it's summertime, it is a good idea to spend more time outdoors, and an excellent excuse to host a patio party. Outdoor parties are way more fun than indoor ones, and the good thing is, they are not hard to plan. The following are some fun patio party ideas for the summer:
1. Build A S'mores Bar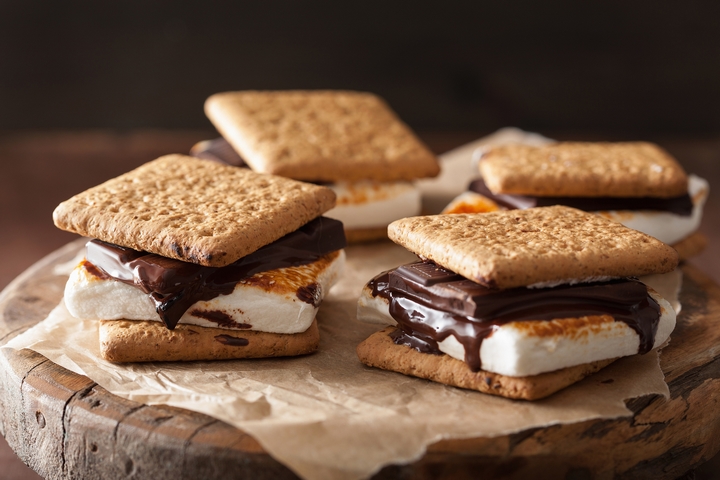 Can you really say you are having a patio party without s'mores? This traditional nighttime treat has been a favourite in Canada and the United States for a long time now. This treat is made by placing a layer of chocolate and a marshmallow in between two graham crackers or cookies.
It is quite easy to set up a s'more bar; first, find a cute display for placing the marshmallow sticks, then complete the bar with crackers, graham, chocolate and marshmallows. Make sure there are some hand wipes nearby, somewhere easily accessible because things are bound to get sticky.
2. Take your Party to the Ground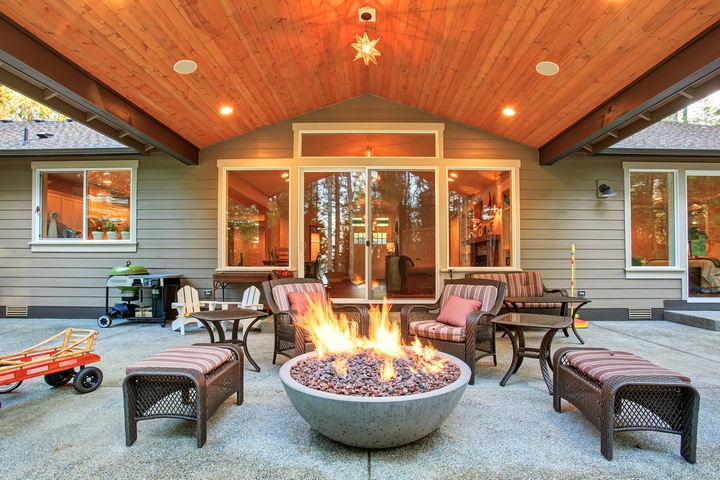 Taking your party to the ground basically means throwing a picnic-style party. For the tables, you can use some crates or wooden pallets, but make sure the top surface is covered in some way, then spread out a blanket and pillows for everyone to feel beautiful and cozy as they enjoy their meal.
Although putting together these patio party ideas
will only take a few minutes, the end result is quite fancy.
3. Light up the Trees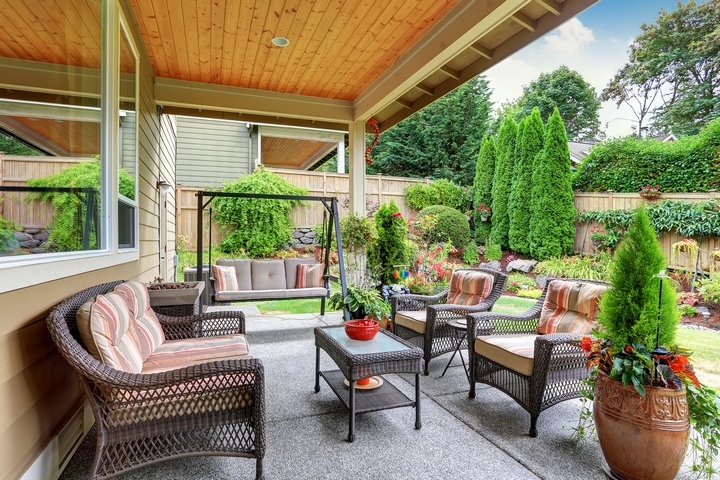 One of the easiest ways of taking your patio party to a whole new level is by purchasing some string lights, then wrapping them around the trees in your patio. Lighting up your trees will automatically light up your patio, making it an extension of the indoor living space. String lights are great for creating an airy space. The full effect of string lights is often experienced after sunset.
Although it is quite challenging to make an exterior, wide-open space cozy and inviting, using the appropriate lighting, accessories and furniture can introduce an alluring ambience to it. Setting up the string lights do not take a long time, but you can bet they will be shining throughout the night.
4. Get Crafty with the Tabletops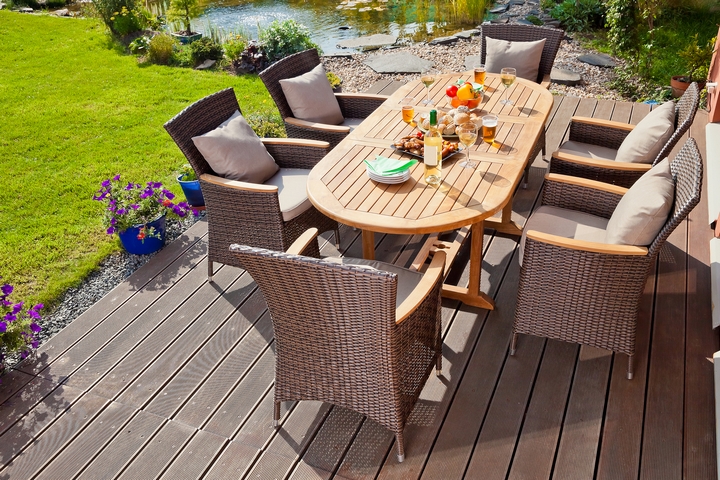 Using brown kraft paper, cover every corner of your tabletop. The paper used for arts and crafts projects has a beautiful, rusty, chic appeal. The good thing about kraft paper is it's cheap enough to be disposed of in a recycling bin when the party is over.
If you have a lot of time on your hands, and you have kids you are trying to keep out of your hair, just grab some paint brushes and get them to start painting on the kraft paper, you could also join in on the fun too.
You can paint something as simple as polka dots or decide to go all out and trace the table settings. Another great idea is to write out the names or initials of your guests instead of using place cards. The good thing about craft projects is that no one has to worry about being perfect. Actually, the more handcrafted it looks, the better your patio party ideas will turn out.
5. Create a Warm Glow using Balloons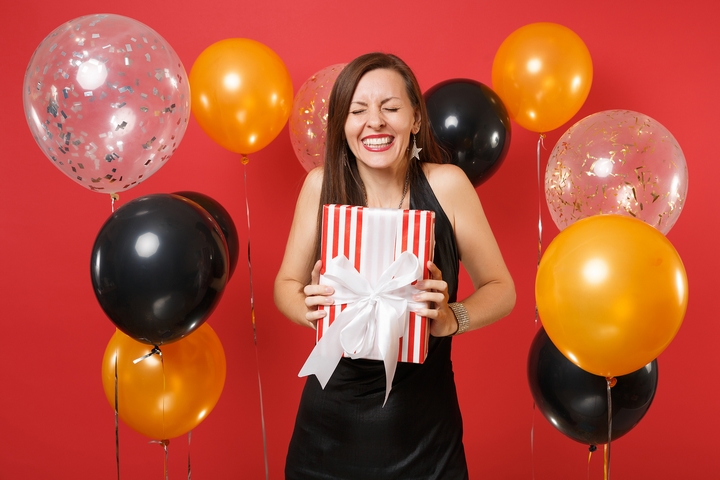 There is nothing immature about helium balloons if they can light up your patio at night. To make glowing balloons, go to your nearest party-supplies store and get yourself some mini LED lights; they are quite pocket-friendly and can last for up to eight hours. Pop at least one mini LED at the bottom of a balloon when blowing it up. To maximize the starlit effect, group some glowing balloons together.
6. Make use of Ground Lights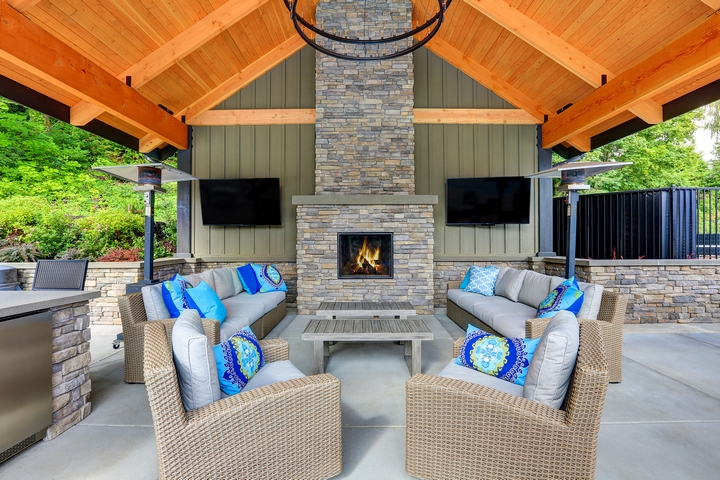 Using low-level cross lighting, you can draw attention to the grounds texture. These patio party ideas work really well for patios that feature a deck. Defining pathways and borders using strip LEDs is an excellent example of making use of ground lights. To add to the ambience, couple it with some fairy lights, candles and lanterns. When mixing different types of lights, maintain some sort of balance; you do not want the patio to be too lit.
7. Create a Plant Stand Cooler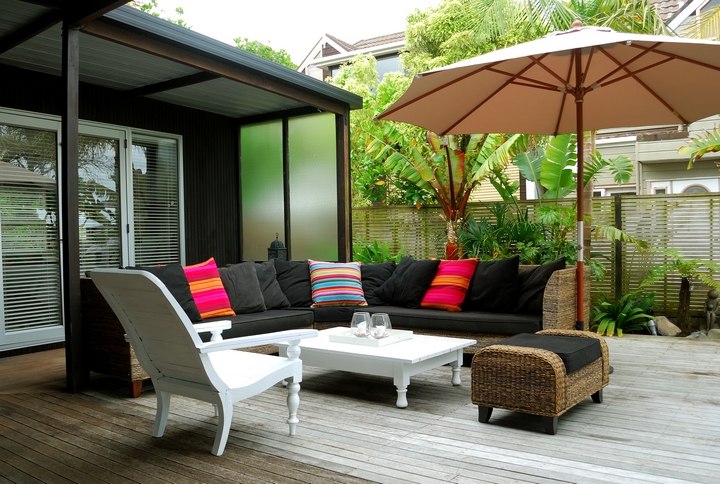 When you take a look around your patio, you will realize most of the items present can be used as party accessories, including the plant stands. Start by emptying out the stand; after that, fill it with enough ice to keep the drinks chilled throughout the party. If you are feeling creative, pick some latex balloons and fill them with water, then freeze them overnight; and when it's time for the party to begin, place them in the plant stand cooler together with the drinks.
8. Decorate above the Table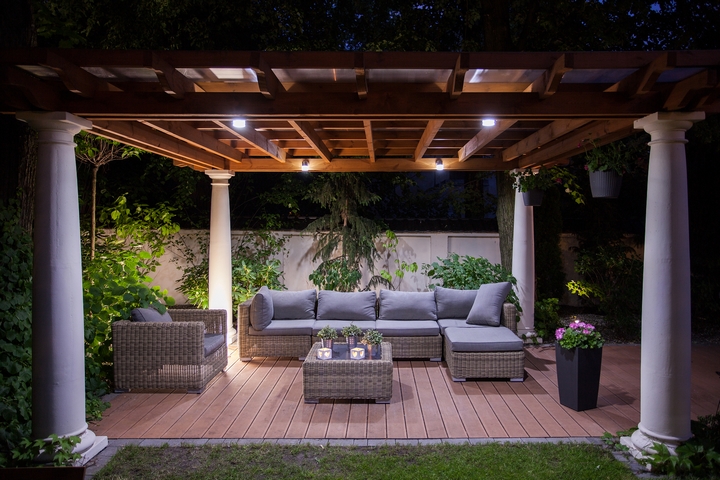 The easiest way to decorate the area above your table is by merely folding several bandanas diagonally, so they form a triangular shape, then connecting them by tying the corners together, and finally hanging them. You can mix and match different colours and prints; there are a lot of designs available online.
The patio party ideas mentioned above are just what you need to take your party to a whole other level this summer.