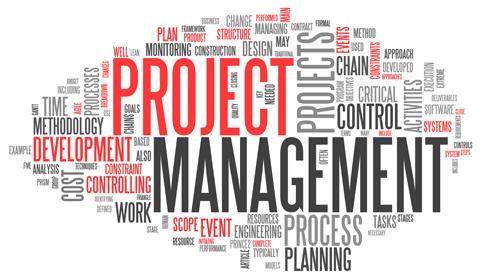 In today's complex business world, having a good project manager is a fundamental component of a successful business. Although both theory and practice have been exploring this position for decades, the only definition in which all the experts agree is that project management is a complex phenomenon that involves the application of some kind of influence and power in organizing the work of different people, processes, and situations. No one has ever been born with the characteristics of a good manager, although some people are more or less determined to become one in the future. All other characteristics are created through experience and work on themselves by education, training, and improvement. Probably the simplest definition of the term manager is that it is a person who performs tasks by directing other people to do their business. This definition emphasizes the fact that managers, in their basis, manage people and that the term management implies encouraging other people to perform tasks and obligations. A manager is a person who manages the team, with the ultimate goal of accomplishing a given task. In order for teams to successfully accomplish set goals, managers need to focus on task assignment, team efficiency, and achievements. If you believe this is the right job for you, you should consider getting the project management certification, and we will bring you some tips for becoming a successful project manager.
Work on communication with your team
If you don't have a good communication with your team, everything else is more or less irrelevant. Choose reliable people and surround yourself with those who are responsible and open to criticism. And of course, be that person as well.
Set clear and objective goals
Yes, we all want to achieve a lot in our lives, but working on a project requires being realistic and objective, rather than being childishly ambitious. Going step by step is highly recommended, and although the results may be slower, you will see them eventually.
Don't avoid using project management tools
Technology has developed to the point that it gives answers to all of our questions, so don't avoid using it. There is a great article on some of the best project management tools, so don't forget to check it out.
Openly discuss problems and critical aspects of your projects
Not talking about problems and being afraid to admit that something is wrong will not take you anywhere, so – be careful. When you recognize a potential issue; react immediately, and work together to solve it as soon as possible.
Remember, you are not a boss – you are a manager
You should definitely make the distinction between being a boss and a manager. First of all, bosses are not loved by their employees, while managers should be admired by their team. Bosses give orders, while managers give pieces of advice and work together to bring to the final results.
Have frequent team meetings
No matter the stage of your project, don't forget to have frequent team meetings, brainstorm, exchange ideas, visions, and discuss anything relevant and related to projects. You should have this at least once a week.
Set and respect deadlines
As a project manager, you should be the first to respect deadlines so you may expect the same from the members of your team. This is crucial for a successful project, and don't be the person who thinks that everything may be done – but tomorrow!