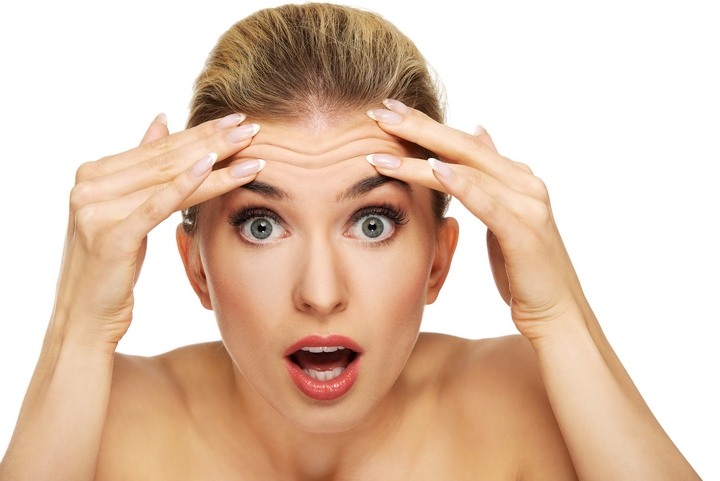 There will be a time in your life when you notice wrinkles on your forehead. These cannot be avoided unless you have been following a strict regimen of taking care of your face. If you are concerned about how to reduce forehead wrinkles, you'll be glad to know that wrinkles can be made less noticeable thanks to today's technology. You can consider various types of treatments that can make these wrinkles disappear.
External and environmental factors also play a role. Wrinkles are caused due to too much sun exposure or facial expressions like frowning. Of course, the natural cause is due to aging, which is part of life. As your body ages you, lose proteins, collagen and elastin. Despite your diligence to take care of your skin, you will still see the wrinkles at some point in life. If you happen to look in the mirror one morning and find new wrinkles sprouting, do not panic or stress. There are many ways to smooth out and minimize the forehead wrinkles.
Here are a few recommended ways on how to reduce forehead wrinkles:
1. Hydration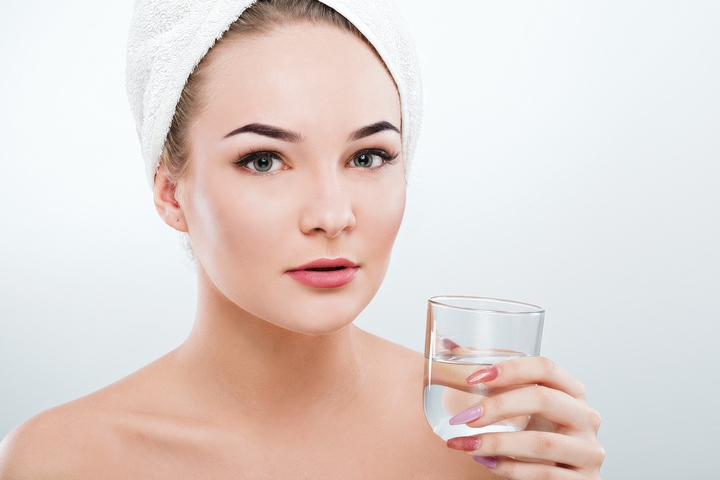 Water is one of the best ways to reduce forehead wrinkles or any kinds of wrinkles. Dry skin can make wrinkles visible and dehydration can be the culprit. When you keep your skin hydrated, you diminish the wrinkles from your forehead. Drink at least 8-ounce glass of water, exercise regularly and try to spend less time under the sun. If you cannot avoid the sun, wear sunscreen.
2. Exfoliation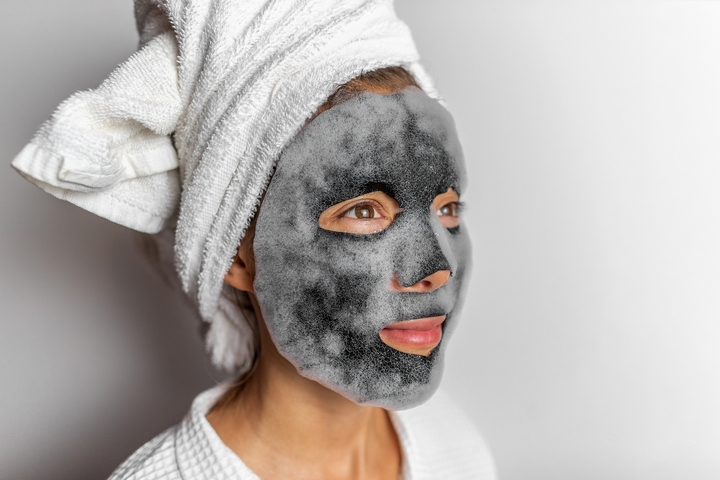 Exfoliation is another good way on how to remove forehead wrinkles. This method removes the dirt, debris and facial oils that impact your skin appearance. Regular exfoliation will make your skin more radiant and youthful. It will slow down the skin aging process.
Too much exfoliation though is not good. Try to exfoliate in moderation to keep your skin looking healthy. This way your skin will look softer and smoother. Exfoliation assists your facial skin with its natural regeneration process.
3. Moisturizers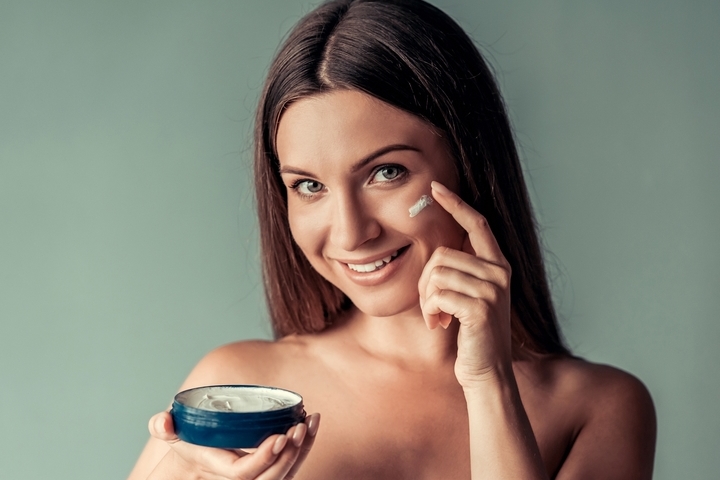 A good moisturizer can slow down the aging process and appearance of wrinkles. Follow a skincare regimen and you will immediately notice the difference within weeks. Moisturizers prevent the skin from drying. It enhances the skin's texture and removes the common dryness experienced with aging. Moisturizers may not be able to get rid of wrinkles, but it can surely prevent and conceal the severity of wrinkle appearance. Always remove your make-up to ensure your moisturizer works directly on your skin.
4. Masks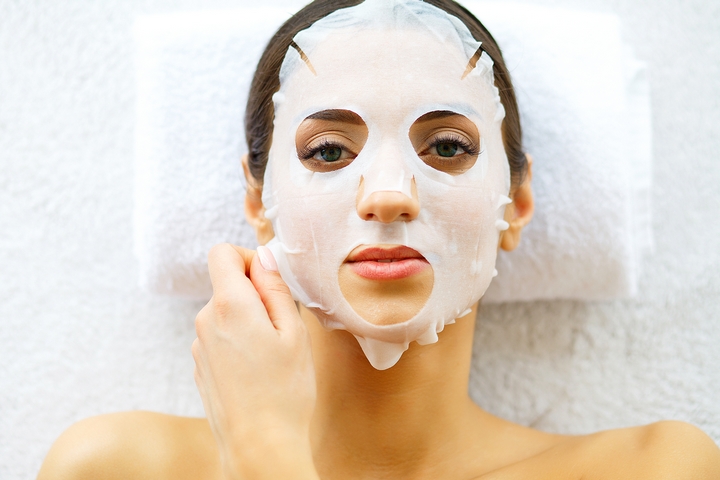 You will find a selection of anti-aging face masks to treat your forehead wrinkles. It is best to do your research and find the perfect mask that can do wonders for your skin. You just have to apply the mask on your face and let it sit for 5 or 10 minutes.
After removal, it will leave your skin looking brighter and younger. It sooths and hydrates your skin as well as refines the pores. There are masks that specifically provide intense hydration, while reducing the appearance of fine lines and forehead wrinkles. It is recommended to use face masks with ingredients such as aloe vera and almond.
5. Chemical Peeling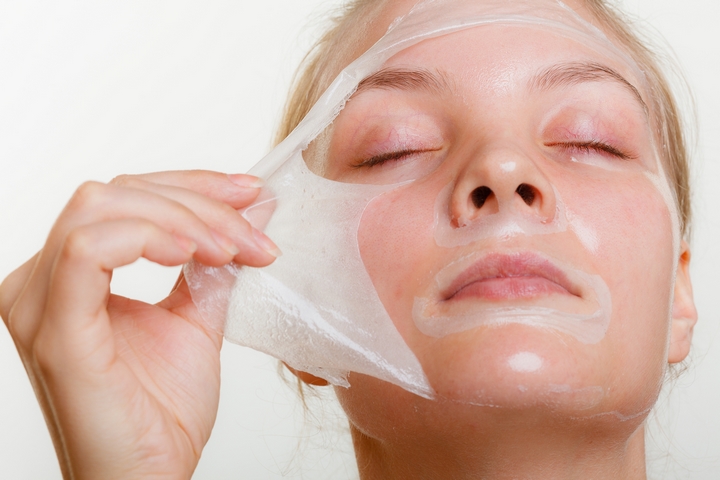 If you find that moisturizers and exfoliation are not reducing your forehead wrinkles. You should consider the chemical peeling procedure. Chemical peels work on the top layer of your skin, peeling away the damaged skin and revealing fresh, healthier skin. Repetition of this process throughout the year will reduce forehead wrinkles. In addition, it will smoothen your skin tone and texture.
6. Cosmetic Acupuncture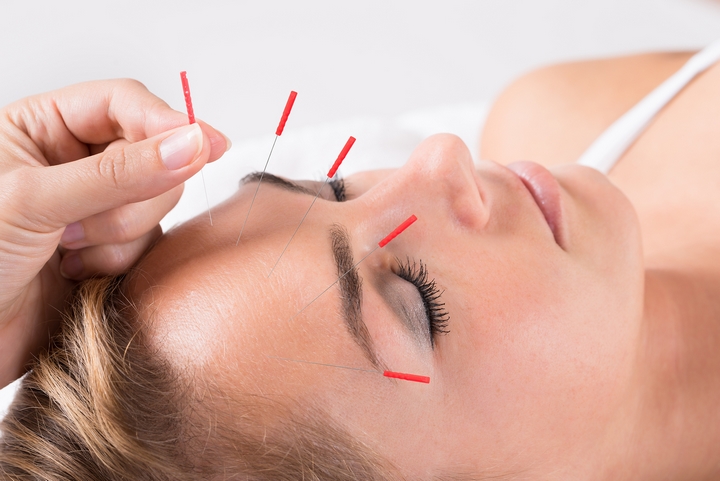 If you want to learn about how to reduce forehead wrinkles, then you'll want to know more about the cosmetic acupuncture procedure and its benefits. Cosmetic acupuncture has actually been around for centuries and it usually a part of a traditional Chinese medicine. Today, it is adapted by many skincare clinics to naturally help make the skin look younger, smoother and healthier.
This procedure addresses the signs of aging and keeps your skin healthy. Tiny painless needles are inserted at certain pressure points on the face, which stimulates cell re-growth. This is a natural way of addressing the aging process and reducing wrinkles.
7. Microneedling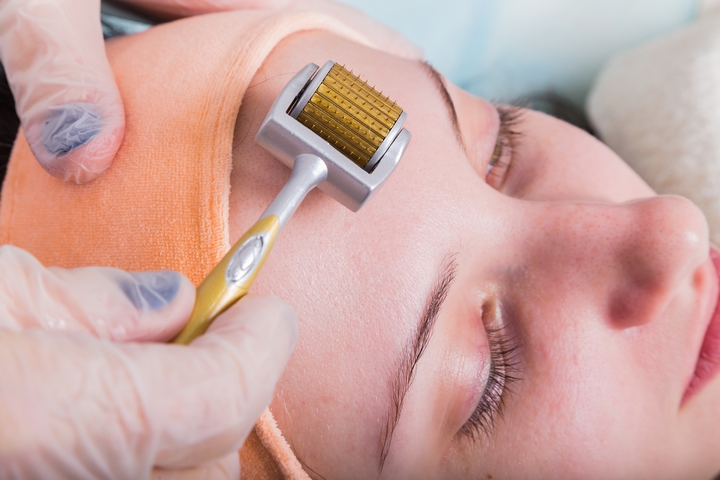 Microneedling can improve many skin conditions including reducing the visibility of fine lines and wrinkles. It rejuvenates the skin tone, texture, color and overall appearance. It is the fastest and comfortable way to improve your skin's health.
The procedure helps in the production of collagen and elastin. As the skin repairs, it softens the appearance of wrinkles making the skin look younger with fewer signs of aging. The benefit with this treatment is that there is no downtime involved.
8. SculpSure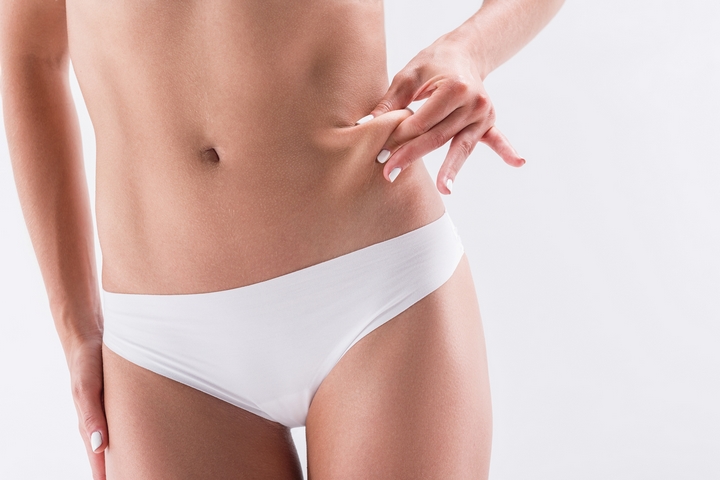 Ever heard of the procedure SculpSure? It is the world's first FDA cleared laser treatment that is non-invasive. It is commonly used for the body, but can be used for the face to remove unwanted fat pads. Properly trained professionals can only carry out this procedure. SculpSure Laser stimulates the production of collagen and elastin, which makes your skin smooth and gives it a natural appearance.